TURNING COPS INTO LIARS
Keeping score can distort what officers do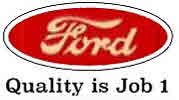 For Police Issues by Julius (Jay) Wachtel. What do "Adrian Flores, Jasean Carter, Dontae Kelly, Juan Garcia, Lamonte Jenkins, Jameis Beatrice, Wilford Jones, Jammeal Quaran, Rapaul Winston, Marquis James, Devon Canzalez, Ramon Gutierrez, Hector Amaya, Wilmer Francisco, Julio Espinosa, Gerald Matthews and Jorge Rodriguez" have in common?
If you guessed "they don't exist!" give yourself a pat on the back. A massive complaint filed by the L.A. County D.A. alleges that these seventeen characters were "fictional persons" brought to life by three LAPD officers who during the period March 2018 to January 2019 submitted field interview cards falsely claiming that each had been stopped and duly identified as a gang member.
So what do "Jaron P., Angelo M., Chris C., Kivon W., Alden O., Isiah B., Lawrence J., Antonio M., John S., Gadseel Q., Jose Q., Justin H., Emmanuel B., Bryan G., Jose J., Billi J., Alejandro R. and Andres A." have in common?
Click here for the complete collection of conduct and ethics essays
If you guessed "they're real, but not gang members" have one on us! According to the complaint, these were real people whom the officers falsely labeled as belonging to a street gang. Officers had helpfully supplied each one's purported moniker (e.g., "Dub Bird") and, for most, described their gang tattoos.
Natch, once the jig was up each F.I. card became a separate felony count of "Preparing False Documentary Evidence" (Calif. Penal Code section 134.) Officers also included false gang affiliations in crime reports; each became a felony count of "Filing a False Report" (P.C. 118.1.) Including conspiracy (P.C. 182[a][5]), the cop who apparently led the enterprise was charged with fifty-nine counts. One of his partners was included in thirteen; another in five.
In all, the damage done seems substantial. In addition to influencing enforcement and prosecutorial decisions, the bogus data was entered into the statewide Cal Gangs database, becoming a source of misleading information and saddling dozens with unearned "gang" labels that could, among other things, make them vulnerable to enhanced sentencing should they be convicted of crimes in the future. Concerns about abundant falsehoods recently led the State Attorney General to strip all LAPD contributions from the database.
As things stand, there won't be any more. In "Recipe for Disaster" we discussed how the mess first came to light. According to a January 7 LAPD news release, an internal inquiry began when a mother contested the accuracy of an official letter informing her that her son was a gangster. As they compared officer body-cam videos with field interview cards – the technique that prosecutors say underpinned the charges – internal affairs investigators came to believe that as many as twenty members of LAPD's elite "Metro" group had been exaggerating their productivity by simply making things up. While some of the inconsistencies were ultimately attributed to errors and such, there was no mistaking a fifty-nine count criminal complaint. And once that lid blew LAPD Chief Michel Moore decided to withdraw his agency from CalGangs altogether.
By this point, complaints from Black citizens that they were being unfairly targeted had led the chief to reorient Metro from stop-and-frisk to other approaches (see Scapegoat, Part I.) But it's not as though LAPD can simply back off from crime-fighting. Major-city violence has definitely taken a turn for the worse. Through July 11 LAPD reported 151 homicides compared with 134 during the same period last year. An even sharper increase has beset New York City. Through July 12 its portal reports 203 murders and 634 shootings compared with 165 and 394 during that period in 2019. Commenting on the spike, NYPD Commissioner Dermot Shea blamed areas "overrun by gangs":
There is a lot of gang activity, a lot of drug activity. It's bad people with guns, and it doesn't get any simpler than that. People settling scores, spraying a crowd.
Ditto Chicago. Its Compstat pages report 385 murders and 1541 shootings in 2020 through July 12 compared with 260 and 1059 during the same period in 2019. (Click here for the Tribune story.) As academics occasionally concede, intensively policing troubled areas (i.e., "hot spots") can tamp down violence. So while the Windy City's Black police chief, David Brown, says he's sensitive to the concerns of the post-George Floyd era, the appalling forty-eight percent increase in killings led him to revisit the concept of a citywide violence suppression team that could prevent and if necessary deal with flare-ups. Um, a "Metro" group, so to speak.
New York City, Los Angeles and Chicago maintain public Compstat portals that offer detailed statistics on crimes including murder, sexual assault, robbery, aggravated battery, burglary, theft and motor vehicle theft. Data is aggregated weekly, and the manner of its display enables ready comparisons over periods as long as four years. Bottom line: these are the numbers, and numbers don't lie! Although aggregate crime statistics obscure the fact that many neighborhoods remain disproportionately impacted by violence (see, for example, "Place Matters") New York and Los Angeles are fond of bragging about their "crime drops." Police brass inevitably feel judged (and undoubtedly are judged) by crime numbers, their change over time, and how their cities compare with other places. Should they feel discontent, subtle and not-so-subtle pressures to assign serious crimes to lesser categories can flow through the ranks (see, for example "Cooking the Books"). Transforming "aggravated" assaults into "simple" assaults – or, even better, not reporting them altogether – can help everyone's prospects, from a lowly precinct Captain all the way to the chief. And, come election time, even the mayor!
Such tricks have their limits. It's a lot tougher to ignore bodies as they pile up. So even in today's atmosphere, when calls for the police to back off seem pervasive, the "bluest" of the media will jump on the cops should things spin murderously astray. Consider, for example, this July 16 piece in the New York Times: "Shootings Have Soared. Is the N.Y.P.D. Pulling Back?" Here's a small slice of its pan:
Arrests have declined drastically this summer, falling 62 percent across the board for the last four weeks compared with the same period last year, police data show…Gun arrests have dropped 67 percent during the same four weeks compared with last year, even as shootings have continued to spiral upward.
Despite its reputation as a police scold, the Times is sparing no effort to disparage officers for supposedly doing less. For a bit of whiplash, keep in mind that it was criticism from the "blues" that drove NYPD to disband a citywide anti-crime unit that focused on getting guns off the street. A mere month later, the same commissioner who pulled the plug is planning to reverse course.
He'll discover what police well know. To have a real effect on violence requires more than filling out cards. It calls for smartly targeted stops that yield a substantial increase in desirable outcomes such as gun seizures and arrests. But making more such stops legally – that is, with adequate justification – can prove challenging under the best of circumstances. Now consider the charged, production-oriented environment officers faced in Metro:
Multiple law enforcement sources told NBCLA's I-Team that Metro Division officers had been pressured by their commanders to show that their patrols were productive. Officers assembled daily statistics about the number of people they stopped and questioned, the number of contacts with gang members, the number of arrests, and other metrics.
While the LAPD hierarchy "denied there was pressure to produce any particular type of statistics," the potentials for abuse are obvious. Your blogger was well aware of pressures to produce throughout his law enforcement career. Indeed, they became fodder for his doctoral dissertation, "Production and Craftsmanship in Police Narcotics Enforcement" (for an article based on this work click here.) What he discovered wasn't exactly new: doing a "quality" job in policing is like doing "quality" work in any other craft. Say, woodworking. It requires attention to detail and a commitment to do one's best without cheating or taking shortcuts. Should outcomes prove less than perfect good cops own up to their mistakes, do what they can to fix things, and hopefully use what they learned to prevent flub-ups in the future.
Where to start? We must define precisely what "quality" means for each task, from patrol to the chief. If counting has a place – after all, for duties such as traffic enforcement, numbers can be useful – its role must be clearly articulated. One could use the process your blogger recently articulated in Police Chief magazine ("Why do Officers Succeed?" Click here and scroll to p. 26. Or contact the writer and ask for a .pdf).
Be sure to check out our homepage and sign up for our newsletter
In this numbers-obsessed, Compstat-driven era, "productivity metrics" have reached absurdist heights (for an example click here.) They've provided officers so inclined an impetus for out-and-out lying, as exemplified in the accusations against LAPD Metro's "three bad apples." More broadly, society's obsession with counting, which we've traced to a late defense secretary's obsession with counting "bombs dropped, acres deforested and enemy killed" during the Vietnam war has displaced other, far more worthy objectives. Like building safe planes. And dispensing the right drugs. And, in policing, properly arresting the truly deserving. Let's quote one of the narcotics detectives we interviewed for that long-ago dissertation (article, p. 269):
Make cases, put people in jail, numbers. Our department right now is heavily into numbers. It's not so much the quality of the case but it's how many cases you do…because there are stat's being taken through the chain of command.
Imploring officers to do quality work while our fingers are crossed behind our backs can only contribute to the cynicism. Management's commitment to do "well" instead of "more" must be genuine. As that old Ford ditty goes, let's truly make quality "Job #1"!
UPDATES
12/1/20 NYPD's Independent Monitor just released its eleventh report. Federal monitoring was imposed in 2013 to reform NYPD's use of stop-and-frisk. There were 11,238 stops in 2018 and 12,958 in 2019, with the increase most likely due to better reporting. Of the 310 most recent stops reviewed by the monitor (2019 4th. Quarter), 121 led to a frisk and 116 to a search. Reasonable suspicion and/or justification was articulated for 74% of stops, 85% of frisks and 87% of searches. (Report, pg. 12)
11/17/20 A new LAPD policy requires that officers who seek to perform consent searches must either gain permission in writing or verbally on bodycam video. Officers must also explain, among other things, why they wish to search and what they seek to find, and after searching, describe what they found.
9/3/20 L.A. County prosecutors have so far dismissed seven adjudicated criminal cases that were solely based on the testimony of the three LAPD officers who were charged for falsely labeling persons as gang members. One was the 2016 conviction of a man who denied tossing a gun but ultimately pled guilty. He lost his job and became homeless. His probation was nearly up when the conviction was tossed.
9/2/20 Stung by allegations of officer gangs, the L.A. Sheriff's Dept. is investigating whether deputies falsely reported that two men had shot at them, one in 2016, the other last year. One spent six months in jail before charges were dropped; the other, who accuses deputies of "chasing ink," eight. Both are suing. In a deposition, a deputy testified that "a lot of times [deputies] either have a hunch or they have information that that person has a gun, but in reality they've never seen the gun."
8/12/20 In the Los Angeles Times, a profile of two brothers, Gadseel and Jose Quiñonez, who are among the persons the three LAPD Metro officers are accused of falsely labeling as gang members. Both are employed, and neither was ever in a gang. They've given their stories to internal affairs.
8/3/20 Five L.A. residents who claim that LAPD officers falsely labeled them as gang members have sued the city. One is a former state corrections officer who said she lost her position over the label. Another said officers made up his gang membership to boost their claim that he had committed a shooting. But video showed he had been elsewhere and he was acquitted.
7/28/20 "Hundreds" of cases investigated by the three LAPD officers accused of lying about field interviews are under review. "More than 750 defendants" are being notified; incarcerated persons are getting priority.
7/20/20 The National Institute of Justice has rated "Geographically Focused Policing Initiatives" (such as hot spots) that increase police activity in high-crime areas as "promising" in reducing crime.
Did you enjoy this post? Be sure to explore the homepage and topical index!
Home Top Permalink Print/Save Feedback
---
RELATED ARTICLES
Quantity and Quality Why do Officers Succeed? (p. 26) Craft of Policing
RELATED POSTS
Stop-and-Frisk special topic Quantity and Quality special topic
Should Police Treat the Whole Patient? Place Matters A Recipe for Disaster Driven to Fail
Be Careful (I) (II) Cooking the Books Quantity, Quality and the NYPD The Numbers Game
Too Much of a Good Thing Is The UCR Being Mugged? Liars Figure
---
Posted 6/9/20
GOLD BADGES CAN BE THE PROBLEM
"Ordinary" cops often know what's best. They should act on it.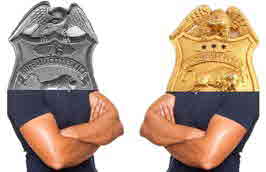 For Police Issues by Julius (Jay) Wachtel. It wasn't Buffalo's best weekend. On Saturday evening, May 30, protesters besieged Niagara Square, the city's government center. Vandals quickly capitalized on the disorder. After setting a bail bonds van on fire they tried (albeit, unsuccessfully) to torch City Hall, then went on a looting spree. Two days later an S.U.V. "barreled through" a group of cops, striking three. A state trooper was seriously injured, suffering a broken leg and shattered pelvis.
Lamenting that lawful protests were being used as "a cover to loot, to vandalize, to throw rocks, to try to injure," Mayor Byron Brown declared an 8 pm curfew, to remain in effect through the following Sunday. He also implored his constituents to tone it down:
Protest with a purpose, and peacefully. If you don't have a purpose to protest, if you don't have a message to protest with, stay home…please do not protest unnecessarily…the message is out. We get it. We feel it…as a black man who happens to be mayor, or a mayor who happens to be black, I feel the sting and pain of racism every single day myself.
Click here for the complete collection of conduct and ethics essays
His heartfelt message had little effect. Two days later, on Thursday, June 4, demonstrators blockaded City Hall. Police cleared the front of the building, making several arrests. Hours later, as curfew began but deomnstrations continued, the city's nearly-60 strong tactical team moved in on protesters who remained in Niagara Square.
That's when "it" happened again. As often happens, "it" was captured on video. As Buffalo's specially-formed riot squad marched towards the non-complying delinquents, Mr. Martin Gugino, a septuagenarian "peace activist" walked right up holding "what appears to be a phone in his right hand and a helmet in his left." A pair of officers positioned directly in front of their commander (he's the one with the gold badge) promptly pushed Mr. Gugino away, by all appearances not very forcefully.


Alas, the elderly activist lost his balance and fell backwards. His head forcefully struck the ground, and a pool of blood promptly formed. While the formation kept going, one of the officers who shoved him knelt to render aid. But the one with the gold badge pushed him away. After all, the old-timer wasn't their objective. Keep moving!


Alas, the officer obeyed. Without as much as kneeling to check the man's pulse, his superior placed a quick radio call (assumedly, to summon medical help) and quickly rejoined the team. He in effect abandoned a stricken citizen. Momentarily officers at the front encountered a picketer and handed him down the line. The "job" was on!
A couple weeks ago in "Punishment Isn't a Cop's Job" we commented on the "impassivity," the "look of indifference" on that long-serving Minneapolis cop's face as he pressed his knee against a citizen's neck. Two rookies were present, and at least one expressed concern that maybe – just maybe – George Floyd really couldn't breathe. But the training officer ignored him.
Something very much like that happened again. Why?
Perhaps because Buffalo P.D. conflated its team with a military unit. That identity likely took hold when the riot squad was conceived and was carried over into training, then into the field. Whatever the one with the gold badge wants, they get. And when a misguided leader abandoned the seriously injured man and relentlessly kept his "troops" moving towards their objective, the silver badges obeyed. So it's their fault, too. After all, it's not as though the cops were under attack. They were rounding up curfew violators! There was no reason that the team couldn't have paused or that several members couldn't have fallen out to carry out the core function of the police – their raison d'etre: helping citizens, even elderly truants.
But they didn't. That "lack of concern" (the words of State Attorney General Letitia James) deeply troubled Erie County Executive Mark Poloncarz:
The officer who pushed the individual down, I think he realized right away the gentleman was severely hurt, and it looked like he was reaching down to help him. And then his superior seemed to push him to go forward. That one action, I hope, does not destroy the efforts of so many to reach that agreement for all, that we can work together.
Bottom line: a gold badge directed his officers away from their real job. And as in Minneapolis, the underlings went along. In other times there might have been little blowback. Not this time. Exploding in the media, the incident ricocheted through a deeply polarized landscape and provoked even more antagonism towards the ruling class. As in Minneapolis, worried politicians instantly reacted. Calling the episode "fundamentally offensive and frightening," Governor Andrew Cuomo promptly urged that the two Buffalo officers be fired and criminally investigated.
He got his wish, and more. Within one day of the episode Buffalo's mayor suspended both officers suspended without pay. (His action led every member of the team to resign from the unit.) And merely one day after that, both cops found themselves under arrest for 2nd. degree felony assault. To make the case stick Erie County prosecutors will have to prove that the officers intended to injure a person over the age of 65 and at least ten years older. Both cops pled not guilty and were released pending their next court date, on July 20.
Well, Mr. Gugino is seventy-five, so the age thingy isn't at issue. (At this writing he's thankfully improved and is in "serious but stable condition.") Yet we've repeatedly watched the video and can't fathom how the State intends to prove "intent to injure." Both officers were marching directly in front of (and assumedly protecting) their commander. Mr. Gugino clearly interfered with the team's progress, and that shove to get him out of the way doesn't seem violent. For a prosecutor to argue that the officers intended to make him fall and crack his skull seems a very big stretch. Beyond a reasonable doubt? No way. On the other hand, third-degree assault, which can be satisfied by reckless conduct alone, is a misdemeanor. Natch, in these ideologically charged times, county prosecutors – they're politicians, after all – are unlikely to risk being accused of favoring rogue cops. Whether jurors might, who knows?
To be sure, what the silver badges did was nonetheless troubling. A recently updated page of DOJ's "law enforcement misconduct" section points out that officers who fail to intervene when colleagues are violating someone's Constitutional rights can be held civilly and criminally liable. That's not news to the police, for whom such regulations are relatively commonplace. For example, here's an extract from the LAPD manual:
210.46 EMPLOYEE'S DUTY TO REPORT MISCONDUCT. The reporting of misconduct and prevention of the escalation of misconduct are areas that demand an employee to exercise courage, integrity, and decisiveness. Department Manual Section 3/813.05 requires that when an employee, at any level, becomes aware of possible misconduct by another member of this Department, the employee shall immediately report the incident to a supervisor or directly to Internal Affairs Group. Furthermore, an employee who observes serious misconduct shall take appropriate action to cause the misconduct to immediately cease. The fact that a supervisor is present and not taking appropriate action to stop the misconduct does not relieve other employees present from this obligation.
Minneapolis has had a like policy on the books for several years:
5-303.01 DUTY TO INTERVENE (07/28/16) (A-D)

A. Sworn employees have an obligation to protect the public and other employees.

B. It shall be the duty of every sworn employee present at any scene where physical force is being applied to either stop or attempt to stop another sworn employee when force is being inappropriately applied or is no longer required.
Be sure to check out our homepage and sign up for our newsletter
Ditto, Buffalo (General Order 2019-010, Section 6.2E):
DUTY TO INTERVENE

Any officer present and observing another officer using force that he/she reasonably believes to
be clearly beyond that which is objectively reasonable under the circumstances shall intercede to
prevent the use of unreasonable force, if and when the officer has a realistic opportunity to
prevent harm.
Thanks to current events, "duty to intervene" policies are being quickly adopted by agencies that lack them (for Dallas, click here.) Yet our reading suggests that both existing and new policies tend to focus on use of force, not on rendering aid. They also fail to articulate that the obligation to help citizens in distress overrides supervisory directions. Of course, authorizing underlings to decide whether to obey orders is fraught with complications. Until police management experts untangle that issue, agencies ought at a minimum to abandon the military approach to police operations. They should also explicitly direct officers and supervisors to immediately stop and provide aid should someone appear to be in even moderate distress. And to remain there until, say, the medics arrive.
And yes, as far as we know, the (disbanded) unit's leader still has that gold badge.
UPDATES
6/14/20 Dispatched to a Wendy's, a white, rookie Atlanta cop encountered a black man, Rayshard Brooks, 27, asleep in his car in the drive-through lane. Soon a more senior officer, also white, arrived. He used a portable tester which indicated Brooks was intoxicated. Brooks resisted handcuffing, grabbed the rookie's Taser and ran off. During a brief foot chase Brooks turned towards the more senior cop and fired the Taser. The officer, who was running with Taser in hand, drew his gun and shot Brooks dead. He was promptly fired. His partner was suspended and the police chief, a white woman, resigned.
6/10/20 On May 29, as NYPD officers cleared a street of demonstrators, a 20-year old female protester was reluctant to comply. She verbally challenged an officer, who responded by violently shoving her to the ground (video). The woman sustained head injuries. The next day, the officer (he has five years on the job) was arraigned on several misdemeanor counts, including third-degree assault.
Did you enjoy this post? Be sure to explore the homepage and topical index!
Home Top Permalink Print/Save Feedback
---
RELATED POSTS
White on Black Black on Black "SWAT" is a Verb Don't "Divest" - Invest!
---
Posted 6/3/20


PUNISHMENT ISN'T A COP'S JOB
An officer metes out his brand of discipline. He then faces society's version.
For Police Issues by Julius (Jay) Wachtel. It's impossible to not be repulsed by the horrific scene. A bystander video depicts Derek Chauvin, a veteran Minneapolis cop, relentlessly pressing his knee against George Floyd's neck. Even as Mr. Floyd protests he can't breathe and bystanders implore the now ex-cop to stop, Chauvin doesn't relent.
Public fury propelled an unusually swift official reaction. It took only one day for Minneapolis Mayor Jacob Frey to fire Chauvin and the three colleagues who participated in Mr. Floyd's arrest. Only two days after that state prosecutors charged Chauvin with third-degree murder ("perpetrating evidently dangerous act and evincing depraved mind") and second-degree manslaughter ("culpable negligence creating unreasonable risk"). As of yet, charges have not been filed against his colleagues.
"Depraved" is an obviously challenging standard. How "depraved" were Chauvin's actions? Here's how Mayor Frey described the episode:
For five minutes we watched as a white officer pressed his knee into the neck of a black man who was helpless. For five whole minutes. This was not a matter of a split-second poor decision. (Emphasis ours.)
While the mayor intimated that Chauvin acted maliciously, he didn't say what it was a "matter" of. What were Chauvin's motives? First, let's examine what's known.
Click here for the complete collection of conduct and ethics essays
According to the complaint, it all began with a 9-1-1 call from a nearby convenience store. Here's an excerpt:
9-1-1: How can I help you?

Caller: Um someone comes our store and give us fake bills [a counterfeit $20] and we realize it before he left the store, and we ran back outside, they was sitting on their car. We tell them to give us their phone, put their (inaudible) thing back and everything and he was also drunk and everything and return to give us our cigarettes back and so he can, so he can go home but he doesn't want to do that, and he's sitting on his car cause he is awfully drunk and he's not in control of himself.
MPD (ex-)officers Thomas Lane and J.A. Kueng went to the store. They were directed to a vehicle parked across the street. Inside were Mr. Floyd and two companions, a man and a woman. A nearby security camera captured much of what took place. [UPDATE: Newly released officer bodycam videos. Click here and here.]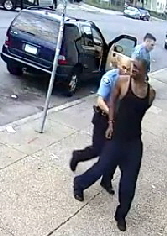 George Floyd, who occupied the driver's seat, was the officers' first objective. Once handcuffs were applied – according to the complaint, Mr. Floyd resisted – Lane took charge of him while his partner concerned himself with the others. Mr. Floyd was 6-6, over 200 lbs. and uncooperative. With some difficulty the cop walked him to the sidewalk and had him sit down. They argued throughout, with the officer reprimanding and Mr. Lloyd protesting. While the cop grew exasperated and eventually launched into a lecture, the interaction didn't seem (from this ex-l.e.o.'s point of view) especially heated. Neither did it portend violence, particularly as Mr. Floyd was well restrained. (Had he not been securely handcuffed, there's no question that he would have bolted.)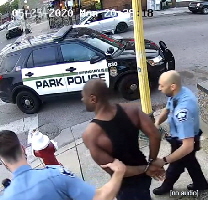 Soon, the officer brought Mr. Lloyd to his feet and, together with his partner, marched the reluctant man across the street. At that point the episode seemed like just another low-level, no-big-deal arrest, one of the innumerable such events that take place every day, on every shift, and nearly always end without serious consequence. Once the trio observably reaches the other side it really does seem like "game over." Mr. Lloyd's pockets had already been searched, and all that was left
was to put him in the back of a patrol car and head for the station.
That's where this video ends. And where the real problems begin. According to the murder complaint, and as partly depicted on some shaky video footage included in a montage assembled by the New York Times, on reaching the patrol car "Mr. Floyd stiffened up, fell to the ground, and told the officers he was claustrophobic." Chauvin and the fourth officer, Tou Thoa, arrived and tried to help get Mr. Floyd into the car. But he continued resisting:
"The officers made several attempts to get Mr. Floyd in the backseat of squad 320 from the driver's side. Mr. Floyd did not voluntarily get in the car and struggled with the officers by intentionally falling down, saying he was not going in the car, and refusing to stand still."
Mr. Floyd was partly in the car and still struggling when Chauvin – he was the senior officer on scene – gave up. He pulled Mr. Floyd out, pushed him to the ground and held him there. Officers Kueng and Lane assisted by holding the man's back and legs. That's when that infamous, final video takes over. It depicts Chauvin pressing his left knee against the right side of Floyd's neck.
What's Chauvin trying to do? We saved the online use of force section of the Minneapolis PD manual and posted it here. It authorizes two control techniques that involve the neck:
Choke Hold: Deadly force option. Defined as applying direct pressure on a person's trachea or airway (front of the neck), blocking or obstructing the airway…

Neck Restraint: Non-deadly force option. Defined as compressing one or both sides of a person's neck with an arm or leg, without applying direct pressure to the trachea or airway (front of the neck)…

Conscious Neck Restraint: The subject is placed in a neck restraint with intent to control, and not to render the subject unconscious, by only applying light to moderate pressure…

Unconscious Neck Restraint: The subject is placed in a neck restraint with the intention of rendering the person unconscious by applying adequate pressure…
"Choke holds" cut off oxygen and can kill so are considered a last resort. But supposedly safer "vascular control" techniques remain in widespread use. "Carotid restraints," applied by pressing on the sides of a neck, can supposedly more safely render a person unconscious by sharply reducing blood flow to the cerebral cortex. While not without controversy, these holds remain widely accepted by the policing community and continue to be taught in academies (click here for the California POST manual section).
Officers are well aware of the risks posed by chokeholds and usually avoid them. Chauvin is depicted applying a carotid restraint, the so-called "conscious neck restraint" described in the M.P.D. manual. However, even this lesser form is only supposed to be used "against a subject who is actively resisting" (M.P.D. section 5-311, emphasis ours). Here's how that's defined (sec. 5-302):
Active Resistance: A response to police efforts to bring a person into custody or control for detainment or arrest. A subject engages in active resistance when engaging in physical actions (or verbal behavior reflecting an intention) to make it more difficult for officers to achieve actual physical control. (10/01/10) (04/16/12)
And here's its lesser cousin:
Passive Resistance: A response to police efforts to bring a person into custody or control for detainment or arrest. This is behavior initiated by a subject, when the subject does not comply with verbal or physical control efforts, yet the subject does not attempt to defeat an officer's control efforts. (10/01/10) (04/16/12)
Well, we're stumped. Passivity requires that one "not attempt to defeat" control efforts. But even "verbal behavior reflecting an intention" constitutes "active" resistance. So as far as M.P.D. rules go, "passive" resistance doesn't really exist. Chauvin apparently capitalized on that ambiguity to apply a neck restraint to a physically immobilized person literally to his heart's content. (Note: As of June 5 officers were prohibited from using any chokehold or neck restraint. See update below.)
In our view, why he did so was obvious: as punishment, and as a public shaming. That his motive was impure seems evident from his impassivity, his "look of indifference" in the face of Mr. Floyd's obvious distress. According to the criminal complaint, Mr. Floyd complained "he could not breathe" before being taken to the ground. And once he was down, his pleas persisted. Their obvious authenticity didn't just worry spectators. Lane, the officer who brought Mr. Floyd from his car, also expressed concern. But Chauvin, the late-comer, overruled him. Here's another outtake from the charging document:
The defendant placed his left knee in the area of Mr. Floyd's head and neck. Mr. Floyd said, "I can't breathe" multiple times and repeatedly said, "Mama" and "please," as well. The defendant and the other two officers stayed in their positions. The officers said, "You are talking fine" to Mr. Floyd as he continued to move back and forth. Lane asked, "should we roll him on his side?" and the defendant said, "No, staying put where we got him." Officer Lane said, "I am worried about excited delirium or whatever." The defendant said, "That's why we have him on his stomach." None of the three officers moved from their positions.
Cause of death was initially attributed to a combination of factors. According to the complaint, the medical examiner reported "no physical findings that support a diagnosis of traumatic asphyxia or strangulation." Instead, Floyd's death was attributed to forceful restraint by police, existing health problems including "coronary artery disease" and "hypertensive heart disease," and the possible presence of intoxicants.
That soon changed. On June 1st. the Hennepin County Medical Examiner released an "update" that directly blames use of force for causing Mr. Floyd's heart to stop beating: (full autopsy report here)
Cause of death: Cardiopulmonary arrest complicating law enforcement subdual, restraint, and neck compression

Manner of death: Homicide

How injury occurred: Decedent experienced a cardiopulmonary arrest while being restrained by law enforcement officer(s)

Other significant conditions: Arteriosclerotic and hypertensive heart disease; fentanyl intoxication; recent methamphetamine use
While factors other than force were present, the examiner concluded that they alone would not have caused Mr. Floyd to suffer the episode. It took force to cross the lethal threshold.
As the report explains, "homicide" doesn't ascribe blame. Indeed, should officers encounter a lethal threat, homicide can be justifiable. That, of course, isn't what they faced here. Chauvin must argue that the death was accidental, and had he believed that Mr. Floyd was having problems breathing or had he known about those "other significant conditions" he would have stopped using force and summoned an ambulance.
But an autopsy performed by doctors hired by Mr. Floyd's family reached a dramatically different conclusion. According to one of the physicians, Dr. Allecia Wilson, "there is evidence in this case of mechanical or traumatic asphyxia." In other words, that substantial direct pressure was applied to Mr. Floyd's neck and deprived him of oxygen. If her account holds up, Chauvin's good-faith defense crumbles, as even M.P.D.'s loosey-goosey policy defines pressing on someone's neck to restrict oxygen intake – a chokehold – as deadly force. And there was clearly no reason to apply lethal force here.
We'll leave the legal dispute for lawyers and courts to hash out. Let's address the human factors that determine how policing gets done. With ex-cop Chauvin and Mr. Floyd we have two very hard heads. Neither seemed the type to be overly concerned with what others want. Beginning with Mr. Floyd, a search of court files revealed that he had accumulated an extensive criminal record while living in Houston. Here's an abbreviated version of the summary from the Harris County court: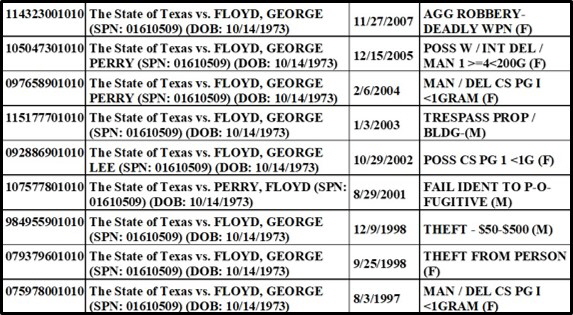 Mr. Floyd's most serious conviction, for aggravated robbery with a deadly weapon, stemmed from a November 2007 incident in which he reportedly invaded a home and pointed a handgun at its occupant. Mr. Floyd pled guilty in 2009 and drew a five-year prison sentence. After his release he relocated to Minneapolis. A Hennepin County record search turned up two misdemeanor convictions, both for no driver license, one in 2017 (27-VB-17-250861) and another in 2018 (27-VB-18-128822). Then came May 25th. and the bogus $20 bill. (Note: see 6/21/20 update)
Chauvin was a nineteen-year veteran of the Minneapolis force, which he joined in 2001. A search at the "police conduct resources" page of the Minneapolis Dept. of Civil Rights website revealed that he was the subject of twelve formal citizen complaints, all filed between 2003 and 2015. Each was marked as closed without discipline, and the details are recorded as non-public.

However, a CNN investigation found eighteen complaints, with two leading to discipline, in both cases written reprimands for using demeaning language. A deeply detailed NBC News piece notes that Chauvin was present during several encounters over the years when suspects were shot. But the only occasion in which he shot someone was in 2008, when he wounded a man who allegedly went for Chauvin's gun. Chauvin was awarded a medal for valor. Most recently, in 2011, he and other officers were praised for resolving an incident involving an armed man.
To this observer, a dozen formal complaints seems like a lot, even over nineteen years. A retired Minneapolis officer and college educator conceded that it does appear "a little bit higher than normal." But Chauvin was never a desk cop. He obviously liked to mix it up. In fact, he held a long-time second job as a weekend bouncer at a local dance club. A former owner praised Chauvin and said they had been friends. But her "main guy" had a temperamental side. "I've seen him in action and I've seen him lose it and I've called him out on it before. I've told him it's unnecessary and unjustified some of the ways that he behaves. He just loses it."
Chauvin was by far the most senior officer on scene. His partner, Tou Thao, had about eight years on the job, while Lane and Kueng were both rookies. We speculate that Chauvin's temperament and seniority led him to take charge of the encounter and to do it his way, unorthodox as it may have been. Actually, in the policing business, unwelcome intrusions from experienced cops who think they've got all the answers aren't uncommon. And the consequences have occasionally proven devastating. For example:
In October 2014 Chicago cop Jason Van Dyke, a 14-year veteran, butted in on officers as they actively contained a youth who had been prowling parked cars and was waving a knife. He emptied his pistol within six seconds, killing 17-year old Laquan McDonald. (Van Dyke's partner reportedly kept him from reloading.) Van Dyke was eventually convicted of second-degree murder.

Two years later, NYPD Sgt. Hugh Barry arrived at a residence where patrol officers were carefully managing Deborah Danner, a mentally ill 66-year old woman who had gone berserk. Sgt. Barry instantly moved to grab Danner, leading her to flee into a bedroom and grab a baseball bat. He promptly followed and, as she took a swing, shot her dead. Tried for 2nd. degree murder, Sgt. Barry was acquitted by a judge. New York settled a lawsuit with the family for $2 million.
Be sure to check out our homepage and sign up for our newsletter
What to do? Here's some self-plagiarism from our post about Danner:
Police protocols should place those most familiar with a situation – typically, the first officer(s) on scene – in charge, at least until things have sufficiently stabilized for a safe hand-off. Officer Rosario and his colleagues had been monitoring the disturbed woman and waiting her out. Had Sgt. Barry taken on a supportive role, as supervisors routinely do, and let her alone, a heart-warming Hollywood ending might have been far more likely.
Mr. Floyd's killing has propelled yet another drive to devise newfangled controls and elaborate systemic solutions. That's likely unstoppable. But from this former practitioner's eye, the real "solution" lies in the craft of policing. It's in the workplace, in the everyday working relationships that influence nearly everything cops do. For example, there's not an officer out there who hasn't had a peer or superior step in and "mess things up," nor one who's never worried about a temperamental colleague, say, "Joe," that unpredictable, annoying officer on swing shift.
Officers successfully handle difficult characters like Mr. Floyd every hour of every day. Alas, these triumphs always seem to fly "under the radar." What makes them possible? How do they come about? That's what we should be examining at roll call.
11/26/20 Breonna Taylor's death is leading to a tightening of no-knock policies elsewhere. In Minneapolis, where George Floyd was killed, new rules require that officers yell "police" and "search warrant" even when "no-knock" has been authorized. To go further requires approval of the police chief and an extreme situation, such as the rescue of a hostage.
11/14/20 A surge of robberies, shootings and killings after George Floyd's death has beset Minneapolis, and particularly its poverty-stricken North side. Citywide, murder is up fifty percent and more than 500 have been shot, twice the number last year. But police coverage is down as waves of officers go on sick leave or resign. Some temporary officers are being hired but no solution is in sight. One resident complains of living in a state of war as politicians "embark on a campaign against your own police department, fighting and demonizing an entire internal city organization instead of making it better."
11/8/20 Interviews by the New York Times revealed split opinions between Blacks and Whites about the protests sparked by police use of force against minorities, with Blacks generally viewing them as reflective of their everyday concerns while many Whites expressed anxiety about the impact of the disorder on their communities.
10/23/20 The presiding judge eliminated the third-degree murder charge against Chauvin as technically unsustainable. But the more serious, 2nd. degree murder was allowed. He also refused to dismiss the aiding and abetting murder and manslaughter charges against Chauvin's colleagues. Whether the officers will be tried jointly or separately is yet to be decided.
10/21/20 In a joint announcement with Minneapolis police chief Medaria Arradondo DOJ unveiled a "National Response Center Initiative" intended to help Minneapolis and police across the U.S. "adapt to the wide range of challenges" posed by gangs, drugs and social problems such as homelessness and "enhance and reform policies and practices to prevent the use of excessive force."
10/16/20 The judge presiding over the officers' prosecution will allow the defense to introduce evidence of a May 2019 traffic stop during which Floyd apparently swallowed a large quantity of pills and exhibited similar noncompliant behavior. Medical help was summoned and he was rushed to the hospital because of dangerously elevated blood pressure.
9/27/20 Former officer Thao was repeatedly reprimanded as a cadet for taking shortcuts. He also had six complaints as an officer. Five ended without discipline, and one remained open. A 2014 excessive force complaint was settled with the victim for $25,000, and an internal inquiry was conducted in 2017 about his "expediency and dishonesty," apparently for trying to avoid writing reports in certain cases.
9/13/20 Prosecutors filed a written notice of their intent to offer evidence that, before his contact with Mr. Floyd, Chauvin had inappropriately used neck restraints on eight occasions since 2014.
9/12/20 Hennepin County District Court hearing (9/11). Chauvin, in custody, charged with second-degree unintentional murder, third-degree murder and second-degree manslaughter. Three officers, out on bond, charged with aiding and abetting murder and manslaughter.
The Judge rejected defense lawyer requests to admit evidence of Floyd's involvement in a 2019 drug case in Minneapolis and a 2007 drug-related robbery in Texas.
Prosecutors asked that the cases against the four officers be consolidated into one trial.
Citing local bias, each defense lawyer asked for a change of venue. Each also moved for a dismissal. Chauvin's lawyer said his client acted carefully and Floyd died from drug intoxication. Kueng's lawyer (Chauvin's partner) said what his client did was "reasonable" and that he did not know Chauvin was about to commit a crime. Lane's lawyer (his client made the initial contact) said Floyd resisted getting out of the car. And the lawyer for the fourth officer, Thao, said his client focused on crowd control and had no input on what otherwise took place.
8/20/20 According to Earl Gray, the lawyer for ex-officer Lane, autopsy results prove that Floyd, who had a pre-existing heart condition, literally "killed himself" with a drug overdose. In videos, Floyd reportedly complained about not being able to breathe well before ex-cop Chauvin pinned him with his knee. "We are going to show that my client and the other cops were doing their jobs" said Gray.
8/15/20 Newly released officer bodycam videos. Click here and here.
7/18/20 A New York Times profile of Derek Chauvin paints him as a "quiet and rigid workaholic with poor people skills and a tendency to overreact" whom most other officers tended to avoid.
7/9/20 Transcripts of footage from the body-cams of Minneapolis officers Lane and Kueng reveal that officer Lane voiced concern that George Floyd was suffering from "excited delirium or whatever." Officers summoned an ambulance early during the struggle but confusion about their location and the urgency caused a delay.
6/30/20 In the New York Times, an extensive inquiry into seventy police in-custody deaths during the last ten years where the decedents complained they couldn't breathe. Many (but not all) the arrestees had been forcibly restrained, most often by being placed on their stomachs, had drugs in their system, and suffered from serious health issues.
Floyd's final, full autopsy report indicates that a wide assortment of drugs were in his system, including "Fentanyl 11 ng/mL, Norfentanyl 5.6 ng/mL, 4-ANPP 0.65 ng/mL, Methamphetamine 19 ng/mL, 11-Hydroxy Delta-9 THC 1.2 ng/mL; Delta-9 Carboxy THC 42 ng/mL; Delta-9 THC 2.9 ng/mL, Cotinine positive, Caffeine positive." His blood was free of alcohol. Urine was "presumptive positive for cannabinoids, amphetamines, and fentanyl/metabolite" and "morphine (free) 86 ng/mL."
6/27/20 In the New York Times, a probing portrait of Alex Kueng, the black rookie who was arrested in Floyd's death. Now out on bail, ex-cop Kueng faces the wrath of both friends and family members.
6/21/20 Floyd's 2004 drug sales conviction was based on the testimony of a black narcotics detective, since retired, who is being investigated for falsifying his work, leading to a 2019 raid that went murderously astray. More than one-hundred prior cases are under review and will likely be dismissed.
6/9/20 In the Los Angeles Times, a searching account of George Floyd's life in Houston, based on in-depth interviews with two friends with whom he sold drugs. "As young men growing up in poverty, we all done missed the mark" said one, who also has a felony record and did time. "There was a generational curse on the ghetto. And when you got home, the hood still embraced you."
6/3/20 Prosecutors filed an additional count against Chauvin, charging him with second-degree murder, which requires proof that harm (though not death) was intended. Each of the other three officers was charged with aiding and abetting both second-degree murder and manslaughter.
6/4/20 A New York Times article about the ex-officers and their backgrounds mentions that Lane, 37, had only a few days on the job. Ex-officer Kueng, 26 and African-American, was on his third shift. His "main training officer" was Chauvin. Their lawyers said both repeatedly told Chauvin "you shouldn't do this." The third ex-cop, Thao, has reportedly cooperated with prosecutors in their case against Chauvin.
A white Minneapolis woman said she formally complained in 2007 after Chauvin dragged her out of her car without reason, as her baby cried for milk, and sat her in the patrol car. His partner said her vehicle "matched" that of a suspect. Chauvin was reportedly issued a written reprimand.
5/26/20 Stating that "being black in America should not be a death sentence," Minneapolis mayor Jacob Frey announced that he already fired the four officers who participated in the encounter.
Did you enjoy this post? Be sure to explore the homepage and topical index!
Home Top Permalink Print/Save Feedback
---
RELATED POSTS
L.A. Wants "Cahoots" White on Black Black on Black "SWAT" is a Verb Violent and Vulnerable
Don't "Divest" - Invest! Gold Badges A Workplace Without Pity Friendly Fire Speed Kills
Routinely Chaotic A Very Hot Summer
---
Posted 3/26/20
WHEN SHOULD COPS LIE?
NYPD detectives tweak an old approach. But lying is still lying.

For Police Issues by Julius (Jay) Wachtel. When it comes to the human costs of violent crime it doesn't get much worse than what happened in a Harlem-area park during the evening hours of December 11, 2019. Three young hoodlums – one only thirteen, his accomplices a mere fourteen – approached a college freshman, Tessa Majors, 18, and demanded she give up her cell phone. And when she refused, one of the 14-year olds stabbed her to death.
Park video images depict three boys trailing a man, and, later, running off. Using additional videos detectives tracked the suspects to their homes. Officers subsequently spotted the youngest on the street, and when he tried to elude them by darting into a nearby building they arrested him for trespassing. After consulting with prosecutors, police summoned the boy's uncle. In his presence they questioned the teen on video.
He initially denied everything. "I don't know about the stabbing. I don't know about the stabbing," the youth protested. So the detective told some fibs:
Then Detective Wilfredo Acevedo leans over and says the police have video footage and other evidence that puts the boy and two middle school friends at the park when Ms. Majors was killed. "I'm going to be asking questions," Detective Acevedo says. "I already know the answers."
Click here for the complete collection of conduct and ethics essays
Detective Acevedo didn't simply act the tough guy. He reassured the boy that he didn't consider him "a bad kid" and asked whether his uncle had taught him right from wrong. Lying to police, he cautioned, would bring on "a lot, a lot of trouble."
In time the artfulness paid off and the boy talked. He and two classmates, both fourteen, went to the park to rob someone. But he didn't stab the victim: one of the fourteen-year olds did that. Throughout, his confession was directed at the uncle. That, as Detective Acevedo later testified, was reassuring. "His response was to his uncle, not to me. I felt it was more forthcoming, more truthful." That proved of scant comfort to the boy's public defender, who protested that the uncle was ill-suited to oversee the interrogation, as he couldn't be expected to know that the detective could legally lie. But the officer brushed concerns about the voluntariness of the statement and the child's credibility aside. "I just wanted him to tell me what occurred in the park. That's all. We can lie, yes."
After two months of accumulating a veritable "trove of evidence," including the murder weapon, a DNA match, and of course, an evildoers' own words, prosecutors charged the three boys with robbery and murder: the 13-year old, as a juvenile, and his 14-year old companions as adults, as New York law allows in exceptional cases. Trials are pending.
---
This isn't the first time that New York's finest lied to kids to get them to fess up. A particularly notorious episode, the "Central Park Five," took place in 1989. In the end, five teens ranging in age from fourteen to sixteen were convicted of assaulting and brutally raping a woman who had been jogging through the landmark Manhattan park. We reported on the fiasco nearly six years ago, on the same day that the City of New York awarded the five wrongfully convicted boys a total of $41 million, "about $1 million for each year of their imprisonment."
No, the five weren't total innocents. They were among several dozen young miscreants who were roaming the park that evening, assaulting and robbing innocent persons. Several of the five were also convicted in a couple of those crimes. But none were involved in the woman's brutal rape and beating. As it turns out, the real culprit remained unmolested and went on to commit other rapes and a murder. It was only years later, after he was caught, convicted and sentenced to life on those crimes, that a guilty conscience led him to admit he alone committed the Central Park rape. He had no connection with any of the five boys, and his confession was confirmed through DNA.
Given the lack of witnesses or physical evidence tying them to the crime, how were the five convicted? By their own false admissions, in which they falsely pointed fingers at each other. Interrogators exerted subtle and not-so-subtle pressures to fess up. One boy was told that his cooperation might bring on leniency or even transform him from a defendant into a witness. Raymond Santana, the youngest, was told that police "had evidence" against fifteen-year old Kevin Richardson. But they wanted more, and if Santana "just helped them build a case against Richardson by placing himself into the crime scene, he'd get to go home."
Officers also flat-out lied about the evidence they had. During the trial of Yusef Salaam, NYPD Det. Thomas McKenna testified that when the youth was first questioned he repeatedly denied having been in the park. So Det. McKenna warned him that if the "satiny and smooth" fingerprints found on the jogger's pants matched his, "you're going for rape." That lie – in fact, no fingerprints were found – changed Salaam's tune. "Yes, I was there but I didn't rape her,'' the fifteen-year old said.
Over the years, psychological methods of interrogation have become increasingly sophisticated, employing ever-more subtle forms of manipulation, deception, and coercion. It's no longer as apparent why innocent persons may falsely confess to crimes that carry the possibility of lengthy prison sentences or execution. New York's detectives took an approach that closely resembles the popular "Reid" interrogation technique that we wrote about in "False Confessions Don't Just Happen." Among other things, Reid encourages officers to suggest "themes or reasons" that allow suspects to retain a sense of self-worth as they confess. Far removed from the nasty, old-fashioned "third degree" of T.V. and the movies, this method's subtlety helps further the belief that the confessions it produces must be true.
---
As one might expect, detectives investigating the more recent Harlem attack quickly tried to distance their case from the Central Park fiasco. Prosecutors were promptly called in, and interrogators didn't wait for arrestees to change their tune before they turned on the tapes. So we should feel better about this case. Right?
Perhaps. This time, jurors will actually hear the police lies and blandishments and have a better basis for considering any possible ill effects. There is also a lot of other evidence suggestive of the boys' guilt. On the one hand, that's a relief. On the other, it complicates things, as the corroborative effects of other evidence could distract jurors from considering the possible ill effects of manipulative questioning.
What does the law have to say about lying to suspects? According to the Supreme Court, deceptive questioning may not by itself be enough to render an otherwise admissible confession involuntary. In a leading case on point, the Court affirmed a murder conviction even though police "falsely told petitioner, who was reluctant to talk, that Rawls [his cousin] had confessed." (Frazier v. Cupp, 394 U.S. 731, 1969). According to the Court, voluntariness isn't determined by a single factor but by the "totality of the circumstances" (Schneckloth v. Bustamonte, 412 U.S. 218, 1973):
In determining whether a defendant's will was overborne in a particular case, the Court has assessed the totality of all the surrounding circumstances -- both the characteristics of the accused and the details of the interrogation [such as] youth of the accused…low intelligence…lack of any advice to the accused of his constitutional rights…length of detention…repeated and prolonged nature of the questioning…use of physical punishment such as the deprivation of food or sleep.
States are of course free to adopt stricter standards. In State v. Eskew (207 MT 36, 2017) the Montana Supreme Court reviewed the conviction of a mother who allegedly shook her infant to death. During a protracted interrogation, detectives got her to mimic shaking a baby after suggesting it was the only way she could help her child, whom they knew was no longer alive. Setting aside the conviction, the justices ruled that "confessions or admissions like the ones in this case, induced by deliberate psychological coercion, lies, and material misrepresentations to the suspect are not voluntary and should be excluded from evidence." (Click here for the National Registry of Exonerations entry.)
Confronting an eerily similar set of facts, New York's high court ruled in 2014 that local police went too far when they told a father that he could save his son by confessing. Their opinion in part reflected a state law that defines as involuntary "any promise or statement of fact [which] creates a substantial risk that the defendant might falsely incriminate himself." Well, that seems pretty stern. We'll have to see how it plays out in the Harlem case.
On the opposite coast, legal controls seem substantially weaker. California follows the Federal "totality of the circumstances" standard." Here's an extract from the California Supreme Court decision in People v. Farnam (28 Cal.4th., 2002):
Defendant…contends the following circumstances established the involuntariness of his confession: he was young; he had a low intelligence; he was left overnight in a cell; he was distraught; he had been smoking marijuana; and the police psychologically coerced his confession by falsely telling him his fingerprints were found on Mr. N.'s wallet…That [detective] Huff and his partner falsely informed defendant his fingerprints had been found on Mr. N.'s wallet did not render defendant's subsequent confession to the N. and Griswold crimes involuntary… Viewing the totality of the circumstances, we are satisfied that defendant's confession was the product of a rational intellect and a free will.
What's the problem with that? "Your Lying Eyes," one of the very first posts in our "Wrongful Conviction" section, recounts the exoneration of David Allen Jones (for his National Registry entry, click here):
A mentally retarded man with an IQ of 62, [Jones] was talked by LAPD detectives into confessing to murdering four prostitutes in 1992. Although DNA recovered from the victims was not his, Jones was nonetheless tried and convicted….Nine years later, an LAPD detective working cold cases matched the four rape/murders attributed to Jones plus six more to another man already in prison for rape.
And for a real head-shaker check out "Lying: the Gift That Keeps on Giving," an early post in our "Conduct and Ethics" series. In 2003, LAPD homicide detectives used a purposely altered photospread to convince a murder suspect – he wasn't in custody – that one of his acquaintances identified him as the killer. (She hadn't.) So he killed her.
---
Switching gears, let's leave the law behind and take an ethical perspective. Ought law enforcement officers ever lie? Ever manipulate? Ever bluff? Your blogger, who spent two decades as a Fed, can offer no easy solution. His post-arrest interrogation style – and that of most his colleagues – was factual and direct. But we didn't lie, use the "Reid" technique or employ any other special approaches; for example, such as the FBI says it uses with "high value detainees." Our work, though, was mostly about gun trafficking. We didn't investigate murders. It wasn't our job to catch rapists and killers before they struck again.
Still, it seems best to not lie. And especially, to avoid pressuring individuals most likely to falsely confess, such as children and the grief-stricken. On the other hand, if someone's safety is at risk, such as a kidnap victim who's still missing, then lie and cheat to your heart's content.
Police lying doesn't just happen during interrogations. Your blogger spent a couple years working undercover, posing as a buyer of stolen property, including guns. (He was known as "Jay," and the nickname stuck.) Jay's job was intrinsically as a deceiver, and the better his lies, the better the results. If there was a saving grace ethics-wise, it lay in the inducements. Instead of wielding the interrogator's hammer of the state, Jay was offering a reward – cash – to persons who were ostensibly exercising free will.
Be sure to check out our homepage and sign up for our newsletter
Yes, that too is morally complicated. (For more about this, check out "From Morals to Practice," Jay's article about the ethical dilemmas of undercover policing.) But don't just take his word for it. Three years ago, in "You Can't Handle the Truth: A Primer on False Confessions," Craig J. Torcino warned, eloquently and in great detail, about the consequences of police manipulations:
There are measures to be taken to stem the tide of false confession in American courts and they are well documented. From mandatory videotaping of all interrogations to more enlightened means of interrogation beyond the Reid Technique. The causes of false confessions and their damage are known. Now is the time to stimulate efforts for remedial action.
Well, that's it for this round. From our home in Orange County, California, where Linda and I have hunkered down against that implacable microscopic foe, we send our best wishes. Stay well!
UPDATES
4/18/20 U.S. District Judge Nathaniel Gorton, who will oversee the trials of fourteen parents who allegedly bribed their kids into college, ordered prosecutors to respond to "troubling" indications that the Government tried to "suborn the commission of a crime" by forcing its principal witness, during recorded calls, to have the parents agree that their payments were intended as bribes to individuals, when their intention had actually been to support programs. IPhone notes to that effect, which were kept by the cooperating witness, Rick Singer, had been withheld from the defense.
3/29/20 In their new book, "Understanding Police Interrogation: Confessions and Consequences," Woody and Forrest argue that false confessions can be caused by psychological manipulations; for example, techniques that "build rapport" with suspects and tricks that fool them into believing they've been incriminated by (non-existent) evidence.
Did you enjoy this post? Be sure to explore the homepage and topical index!
Home Top Permalink Print/Save Feedback
---
RELATED POSTS
Guilty Until Proven Innocent Wrongful and Indefensible False Confessions Don't Just "Happen"
Lying: the Gift That Keeps on Giving
RELATED ARTICLES
From Morals to Practice: Dilemmas of Control in Undercover Policing
---
Posted 1/24/20
A RECIPE FOR DISASTER
Take an uncertain workplace. Toss in a "mission impossible"
and pressures to produce. Voila!
For Police Issues by Julius (Jay) Wachtel. Early last year a mother received a letter from LAPD informing her that her son was a gang member. Shocked by the news, the parent promptly marched off to a police station where she vehemently insisted that her kid had nothing whatsoever to do with gangs. LAPD apparently took her complaint to heart. After reviewing the reporting officer's bodycam footage and "finding inaccuracies in the documentation," a supervisor contacted the parent and assured her that the teen would not be identified as a gangster.
To its credit, LAPD launched an expansive inquiry. During the following months many members of the agency's specialized "Metro" division came under investigation. Twenty were ultimately stripped of their official duties. Their alleged misconduct – incorrectly reporting on field interview cards that persons they stopped were gang members – had seriously compromised the agency's gang database. One of eight regional systems that comprise the state's "Cal Gang" intelligence network, its use is governed by State law. Only specially certified law enforcement officers can access the system, and adding entries is strictly regulated. Among other requirements, targets for inclusion must meet at least two of eight specified criteria, such as admitted gang membership or displaying a gang tattoo, and must have been contacted not just once but "on multiple occasions."
Click here for the complete collection of conduct and ethics essays
An August 2016 report by the California State Auditor revealed widespread noncompliance with these rules. LAPD, in particular, was singled out for serious and persistent lapses. Yet its problems apparently persisted. Public blowups over LAPD's controversial stop-and-frisk campaign (see, for example, "Scapegoat," Part I) recently led Chief Michel Moore, a veteran officer who took the helm in June 2018, to publicly announce his determination to right the ship:
I don't mean this to go on for months or years. I will make a finding on the basis of the completed investigation as to appropriate disposition — whether that be sustained acts of misconduct, including the potential criminality....
"Criminality"? Well, fudging the facts so that a stopped person meets the criteria for inclusion into a gang database sure seems like a purposeful falsification of official records. But why would an officer do that? L.A.'s a busy place, and it's not as though its street cops lack for things to do. Chief Moore's angst, though, wasn't directed at ordinary badges but members of the elite "Metro" group, which had been assigned to conduct "intensive patrol" – meaning, of course, stop-and-frisks – in neighborhoods beset by gangs and gunplay.
We've suggested in a string of essays (for example, "Driven to Fail" and "Good Guy/Bad Guy/Black Guy, Part II) that get-tough campaigns inevitably lead to a profusion of "false positives." That's created major angst among members of minority groups, and not just in Los Angeles. Still, given the high rates of violence that characterize many lower-income areas, their police feel obliged to do something. How the outcomes of that "something" get assessed and measured presents some complex dilemmas.
In a new, thought-provoking article, the L.A. Times reported that managers evaluated Metro's cops on sixteen criteria, from arrests and citations to "field interviews of gang members." As we mentioned in "Driven to Fail," Metro's teams were unfamiliar with their assigned areas' patterns and worthy inhabitants. So they adapted, in part, by focusing on pre-identified "chronic offenders." Finding and discreetly following noteworthy prey until there's enough to justify a "Terry" stop, though, proved no easy task. Targets of opportunity became a fallback strategy.
Whether cops free-lance or shadow known targets, the uncertain environment of policing virtually guarantees a profusion of error. Let's self-plagiarize:
Policing is an imprecise sport. And when its well-intended practitioners target geography, meaning, by proxy, racial and ethnic minorities, the social impact of this "imprecision" can be profound. NYPD stopped nearly six times as many blacks (2,885,857) as whites (492,391). Officers frisked 1,644,938 blacks (57 percent) and 211,728 whites (43 percent). About 49,348 blacks (3 percent) and 8,469 whites (4 percent) were caught with weapons or contraband. In other words, more than one and one-half million blacks were searched and caught with…nothing.
Not every unproductive encounter reflects an error of judgment. There were likely more than a few worthy characters among those whom Metro had to ultimately let go. How many? Lacking clear data, it's impossible to know. Yet the abundance of apparent "false positives" created an ideal platform for critics unfamiliar with the vagaries of the police workplace to jump to the conclusion that cops are racists. That, along with relentless pressures to produce measurable outcomes, created a vicious cycle well known to cops who have participated in get-tough-on-crime campaigns. Fudging someone's gang involvement is a lie, period. But given the intrinsic difficulties of their "mission impossible," Metro's officers might have thought it the surest way to score enough "hits" to satisfy superiors while keeping nettlesome citizens, reporters and civil libertarians off their agency's backs.
Pressures to produce aren't just a problem at LAPD and NYPD. They're endemic to policing. Demands from the top to "give us numbers," which ultimately land on the shoulders of those who occupy the bottom of the flow chart, were obvious to the blogger throughout his law enforcement career. So much so that it inspired the topic of his dissertation. Entitled "Production and Craftsmanship in Police Narcotics Enforcement," it explored the tension between quantity and quality in street drug enforcement. (For an article based on this work, click here.) Here's just one of the many memorable quotes from a "worker bee":
Make cases, put people in jail, numbers. Our department right now is heavily into numbers. It's not so much the quality of the case but it's how many cases you do…because there are stat's being taken through the chain of command.
Not even your blogger, who's obsessed with the notion of craft, would suggest that numbers are wholly irrelevant. Citation counts, for example, can be one valid measure (hopefully not the only measure) of the quality of an agency's traffic enforcement effort. Yet counting can easily distort what takes place. That's not only true in policing. Unholy pressures to produce quantifiable miracles pervade government, commerce and industry. (In education, your writer's second career, it was "how many graduates did we have this year?") But let's take a really long reach. Consider the Boeing 737 fiasco. Is there any doubt that pressures to maximize profits impaired the quality of engineering? Here's an extract from the New York Times account of an official report filed by former senior engineer Curtis Ewbank:
…Ray Craig, a chief test pilot of the 737, and other engineers wanted to study the possibility of adding the synthetic airspeed system to the Max. But a Boeing executive decided not to look into the matter because of its potential cost and effect on training requirements for pilots. "I was willing to stand up for safety and quality," Mr. Ewbank said in the complaint, "but was unable to actually have an effect in those areas. Boeing management was more concerned with cost and schedule than safety or quality."
Be sure to check out our homepage and sign up for our newsletter
All lies aren't equal. "Why do Cops Lie?" and other posts in our Conduct and Ethics series offer eye-popping examples of bias, selfishness and greed. Perhaps some of these qualities apply to a few of Metro's officers as well. But it seems to us that the relentless characteristics of the workplace might have led some otherwise honest, hard-working cops to justify seemingly unproductive stops by fudging their subjects' gang affiliations. Given the circumstances, these might have seemed like only "little white lies."
Of course, in policing there is no such thing.
UPDATES
12/1/20 NYPD's Independent Monitor just released its eleventh report. Federal monitoring was imposed in 2013 to reform NYPD's use of stop-and-frisk. There were 11,238 stops in 2018 and 12,958 in 2019, with the increase most likely due to better reporting. Of the 310 most recent stops reviewed by the monitor (2019 4th. Quarter), 121 led to a frisk and 116 to a search. Reasonable suspicion and/or justification was articulated for 74% of stops, 85% of frisks and 87% of searches. (Report, pg. 12)
11/17/20 A new LAPD policy requires that officers who seek to perform consent searches must either gain permission in writing or verbally on bodycam video. Officers must also explain, among other things, why they wish to search and what they seek to find, and after searching, describe what they found.
9/3/20 L.A. County prosecutors have so far dismissed seven adjudicated criminal cases that were solely based on the testimony of the three LAPD officers who were charged for falsely labeling persons as gang members. One was the 2016 conviction of a man who denied tossing a gun but ultimately pled guilty. He lost his job and became homeless. His probation was nearly up when the conviction was tossed.
8/12/20 In the Los Angeles Times, a profile of two brothers, Gadseel and Jose Quiñonez, who are among the persons the three LAPD Metro officers are accused of falsely labeling as gang members. Both are employed, and neither was ever in a gang. They've given their stories to internal affairs.
8/3/20 Five L.A. residents who claim that LAPD officers falsely labeled them as gang members have sued the city. One is a former state corrections officer who said she lost her position over the label. Another said officers made up his gang membership to boost their claim that he had committed a shooting. But video showed he had been elsewhere and he was acquitted.
7/28/20 "Hundreds" of cases investigated by the three LAPD officers accused of lying about field interviews are under review. "More than 750 defendants" are being notified; incarcerated persons are getting priority.
7/10/20 A massive criminal complaint charges three officers in LAPD's Metro unit with falsifying official records by falsely claiming that persons they had stopped were gang members or associates.
6/16/20 NYPD's elite plainclothes anti-crime units, which aggressively targeted armed criminals in the city's most violent areas, are no more. Criticizing them as a spin-off of the "stop and frisk" approach, Commissioner Dermot Shea is reassigning their 600 officers. But the city's police union sees the move as a political sop. Anti-crime officers have been involved in some controversial shootings, including the 2018 killing of Saheed Vassell, a well-known oddball, after he pointed a pipe pretending it was a gun.
2/13/20 Lawsuits and challenges by two dozen individuals who allege that they were wrongly entered into Cal Gangs has led LAPD to remove them from the statewide gang database. Police insist that they're properly using the system. But the State AG has opened an investigation.
2/3/20 Critics claim that California's Cal Gang database sweeps too wide. Governor Newsom and the A.G. apparently agree. But their proposal to tighten how police label gang members - say, not on clothing alone - are opposed by law enforcement. Its "solutions," though, are being criticized by activists for creating "loopholes" that supposedly keep race and economics in the driver's seat.
2/1/20 An in-depth inquiry by the New York Times concludes that chain pharmacists "racing to meet corporate performance metrics" pose a danger to consumers. Forced to do more with less, they make errors filling prescriptions and badger physicians for refills so they can dispense large quantities of medication, needed or not, all for the sake of a buck.
1/24/20 LAPD Chief Moore has ordered a Board of Rights hearing for one of the twenty Metro officers being investigated for purposely misidentifying stopped persons as gang members. Such hearings are a required step in the firing process. He has also referred that officer for prosecution.
Did you enjoy this post? Be sure to explore the homepage and topical index!
Home Top Permalink Print/Save Feedback
---
RELATED POSTS
Turning Cops Into Liars Can the Urban Ship be Steered? Place Matters Scapegoat (I) (II)
Driven to Fail Mission Impossible? Why do Cops Lie? Good Guy, Bad Guy, Black Guy (Part II)
A Very Hot Summer The Numbers Game Quantity and Quality Stop-and-Frisk
RELATED ARTICLES
The craft of policing (.pdf) Production & craftsmanship in police narcotics enforcement (.pdf)
External: Improving policing by integrating craft and science (James J. Willis & Stephen D. Mastrofski, Policing and Society, Vol. 28, no. 1, 2018)